About Taza Aya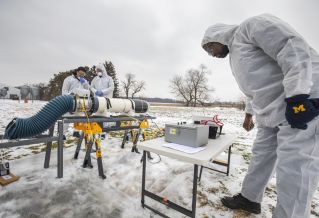 Taza Aya specializes in non-thermal plasmas that are used to remove and kill pathogens in air across a range of industries and applications.
We were founded on the idea that there must be a better way to prevent illnesses caused by airborne transmission. Traditional respiratory devices and HEPA filters use a single, century-old approach to address airborne pathogens: removing particles from the air using filter media. But such a singular approach, as anyone who has worn an N95 mask can attest, brings with it a number of restrictions and inconveniences.
Traditional approaches to reducing pathogens in air also have drawbacks that can reduce their ability to effectively treat contaminated air. Learn about the technology.